Alexa … kannst du mir helfen? Gib zusammen mit Amazon Web Services, dem Hilfswerk Niederösterreich, der Hilfsgemeinschaft der Blinden und Sehschwachen Österreichs und der FH St. Pölten allen Menschen eine Stimme!
In der Alexa for Wellbeing Online-Challenge 9.6. – 18.6 entwickelst du im Team mit anderen Interessierten aus den Bereichen Soziales, Gesundheit und Technologie neue Skills für den smarten Lautsprecher (Volljährigkeit, aber keine Technik-Vorkenntnisse notwendig). Ob Teilhabe von Senior Citizens, sozialdienstliche Nachschau und Erinnerung, Kommunikationshilfe für im (Lern)Alltag, oder einfach nur der Anruf einer geliebten Person: Sprachassistenten wie Alexa bereiten den Weg für niederschwellige digitale Dienste für alle in der Mitte der Gesellschaft.
Das build.well.being Abschlussevent 19.6. 13:00 – 14:45 Live auf Youtube vernetzt Pionierarbeiten der digitalen Gesundheit. GesundheitswissenschaftlerInnen treffen auf TechnikerInnen, Forschung auf innovative Ideen von Studierenden, Healthcare Unternehmen auf Startups und FachexpertInnen. Ein kompakter Nachmittag spannt den Bogen von telemedizinischer Konsultation und teletherapeutischen Anwendungen in der Bewegungsanalyse bis hin zu Sprachassistenz im klinischen Setting und in der Sehbeeinträchtigung.
Video Dokumentation build.well.being und Alexa for Wellbeing Challenge
Ein kurzer Einblick in den Ablauf der Challenge und die kreative Arbeit der Teams!
(2 min) Alexa for Wellbeing Online-Challenge Post-Event Trailer. Ein kurzer Einblick in den Ablauf der Challenge und die kreative Arbeit der Teams!
(01h45) Build.well.being 2020 & Alexa for Wellbeing Online Challenge – Gesamt-Veranstaltung
Talk 1 Bernhard Kadlec – Welcome Address – Digital Health in der Klinik
Talk 2 Andrea Braga – Keynote – Angewandte Telemedizin
Talk 3 Philipp Steininger – Bewegungsanalyse und innovative Teletherapie
Talk 4 Christian Vogelauer – Sprachassistenten für Menschen mit Sehbeeinträchtigungen
Pitch-Videos der Gewinner-Teams
1. Platz
Gedächtnistraining
Team: Michael Macher, David Schwarz
2. Platz
easyGrocieries
Team: Florian Taurer, Julia Strebl, Victor Oliveira
3. Platz
Wunschkind
Team: Sara Hörtenhuber, Stefan Nebel, Tobias Rabo, Benjamin Zilles
4. Platz
Briefträger
Team: Jakob Schmidrathner, Daniela Macho, Corinna Karlovits, Bianca Bichler, Benjamin Winkler, Patrick Bauer
5. Platz
Rauchfrei Leben
Team: Daniel Dick
Aufgezeichnete Speakout-Sessions
Manche der Sessions waren exklusiv für die Teilnehmer*innen der Challenge. Die folgenden Videos stehen aber der Öffentlichkeit zur Verfügung. Sie eignen sich sehr gut als Schritt-für-Schritt-Anleitungen zum eigenen Erlernen von Skill-Erstellung!
(Hinweis: am Tag 6 (Sonntag) gab es keine Session)
Tag 3
Voiceflow und das Gesundheitssystem in Österreich
Speaker: Andreas Jakl, Mariella Seel
Tag 4
Alexa Skills mit Voiceflow – Entscheidungen und Fehler
Speaker: Andreas Jakl
Tag 5
Skills personalisieren & Informationen merken
Speaker: Andreas Jakl
Tag 7
Erinnerungen, Web Services & Voiceflow vs ASK
Speaker: Andreas Jakl
Tag 8
Voice User Interfaces & Privatsphäre
Speaker: Andreas Jakl
Bonus
Alexa Skills Kit, Informationen filtern & Speichern
Speaker: Andreas Jakl
Build.well.being Abschlussevent
&

Preisverleihung 19.6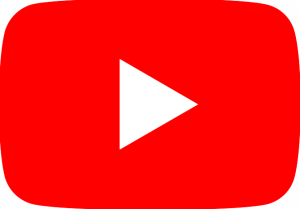 19.6., 13:00 – 14:45 Live auf Youtube mit Expert*innen-Talks,  Prämierung der Gewinner der Alexa for Wellbeing Online Challenge und NextGen Studierenden-Pitches 

13:00 – 13:15 Welcome Address – Digital Health in der Klinik – Von der Sprachassistenz im Operationssaal zur Telepräsenz in der Patient*innenkommunikation

Bernhard Kadlec, Kaufmännischer Direktor Universitätsklinikum St. Pölten – Lilienfeld
Online-Moderation Jakob Doppler, FH St. Pölten, Studiengangsleiter Digital Healthcare & Koordinator Center for Digital Health Innovation
13:15 – 13:30 Keynote – Angewandte Telemedizin – Am Weg zur wohnortnahen Gesundheitsversorgung für Alle
Andrea Vincenzo Braga MD, CMO eedoctors ärztliche Videokonsultation, Vize-Präsident Telemed Austria Association, Bragamed Consulting, Facharzt für Chirurgie & Allgemeinmediziner
Dr. Andrea Vincenzo Braga, MBA ist Mitbegründer und Chefarzt (CMO) der App-basierten virtuellen Video-Arztpraxis eedoctors. Er fungiert als Berater für den Hauptverband der österreichischen Sozialversicherungsträger und ist Mitgestalter der Gesundheitshotline 1450. In dem Vortrag beleuchtet er den Status Quo der Videokonsultation in Österreich und Europa und gibt Ausblick auf aktuelle Entwicklungen in der telemedizinischen Beratung und Versorgung.

13:30 – 13:45 Bewegungsanalyse und innovative teletherapeutische Möglichkeiten am Beispiel stappone
Philipp Steininger, Business Development Manager, stAPPtronics GmbH
Der Erfolg einer Therapie und somit das Wohlbefinden von PatientInnen stützen sich unter anderem auf eine objektive Befunderhebung und auf evidenzbasierte Therapieinterventionen. Am Beispiel stappone – einer intelligenten sensorbasierten Schuheinlage – werden neue, innovative Analyse- und Therapiemöglichkeiten u.a. für teletherapeutische Maßnahmen aufgezeigt. Mehr Informationen auch unter https://www.stappone.com/fh-st-poelten-zu-physiotherapie-bei-physical-distancing/

13:45 – 14:00 Sprachassistenten als Tor zur Selbstbestimmtheit für Menschen mit Sehbeeinträchtigungen
Christian Vogelauer, Hilfsgemeinschaft der Blinden und Sehschwachen Österreichs
Menschen mit Sehbehinderungen haben in der Nutzung digitaler aber auch physischer Produkte häufig das Problem, dass Bedienelemente auf visuelle Interaktionen ausgelegt sind. Seien dies Kochplatten, Fernseher oder Smartphones, all diese Geräte setzen auf Bedienelemente die möglichst nahtlos integriert sind. Gerade bei diesen Alltagsgegenständen kann der Einsatz barrierefreier Sprachassistenten häufig zusätzliche Funktionalitäten erschließen oder die Nutzung überhaupt erst ermöglichen. Dies erlaubt besonders für Menschen mit Sehbehinderungen ein selbstbestimmteres und unabhängigeres Leben.
14:00 – 14:20 Siegerehrung Alexa for Wellbeing-Challenge mit dem Hilfswerk NÖ und Amazon AWS


Moderation Andreas Jakl, FH St. Pölten, Dozent Digital Healthcare & Amazon AWS Cloud Ambassador

14:20 – 14:40  Student Pitch Präsentationen Masters Digital Healthcare  – Class of 18 (4 x 4 min EN/DE) siehe Showreel für weitere Projektinformation
KIM 60+ – Kinect dual task exergame to reduce the risk of falling in older adults: An aspect of usability (EN)
Cornelia Grosinger 
+ Team:Alexandra Reitner, Bettina Neuhauser, Markus Breit
Gaming for health. In higher age falls are common and can result in serious injuries. The major goal of KIM 60+ is to reduce the risk of falling and improve physical mobility for those who need it. Therefore, an open source game was converted to a dual task exergame controlled by body movements. However, when creating and developing a digital motion game it is essential to understand the needs of the target group first. In relation to elderly people this means that adaptations to visual acuity, movement ability, cognitive skills and enjoyment must be considered.
PENguin: Training graphomotor skills in a playful way (EN)
Krista Wonka, Tim Manhalter
+ Team: Erwin Cetl, Erik Sommer, Maximilian Berghammer
In recent years it was observed that fine motor, graphomotor and writing motor skills of pre-school and elementary school children have continuously decreased. This could lead to adverse effects like learning disabilities, psychosocial stress, chronic headaches or postural problems. Therefore, in cooperation with FH St. Pölten and STABILO International GmbH, an application named PENguin was created which combines pen handling training exercises with gamification. It is designed for children to automate pen handling in a playful and meaningful way, which is necessary for graphomotor skills.

LAESSIG – A primary healthcare platform for learning & knowledge, communication and interaction between PHC patients and clients (EN)
Theresia Gerstbauer, Hannes Gabaldo
+ Team: Daniel Dick, Theresa Draxler
LÄSSIG is an online healthplatform, easy to integrate into your primary healthcare center. In the section Healthcare providers, you can see all the points of contact for your personal concerns with a click. Information and content on health issues can be found in the section Frequently asked questions (FAQ). In order to increase health responsibility, there is selected video content in the Learning Videos section.
TelePrevApy – Ready-to-use portable stand-system with detailed evidence based guidelines to perform standardized one-on-one teletherapy sessions (EN)
Flora Steinreiter, Susanne Brunner
Global digitalization in the broadest sense has already reached Health Care in the past few years. In Austria, digital solutions are primarily used in the areas of data generation and backup as well as data security. Up until the COVID-19 pandemic and thus following necessary adjustments in the fields of physical, occupational and other forms of therapy, new technologies were only implemented rather slowly across the board. Telehealth respectively telemedicine is a fast growing market and for the majority of patients it is a completely new opportunity to benefit from healthcare measures. Focussing on Telehealth the joint projects TelePrevApy – Abc and TelePrevApy – Stand aim at providing a ready to use hardware kit plus necessary evidence based guideleines for the complete process of setting up and performing standardized therapy sessions.

Alexa For Wellbeing Online-Challenge 9.6. – 18.6
Tägliche Speakout-Sessions in der Challenge-Woche liefern die nötigen Inputs auch alle Teilnehmer*innen (auch ohne Technik-Vorkenntnissen)
Erfahrene Mentor*innen von Amazon Web Services Europe, der FH St. Pölten und Gesundheits- und Sozialdiensten schenken deiner Idee Gehör und unterstützen bei der Umsetzung
Eine internationale Fachjury bewertet beim build.well.being Abschlussevent 19.6.  die besten Skills und vergibt smarte Amazon Echo Lautsprecher
9.6.
16:00 Keynote: Wie smarte Sprachassistenz das Leben vereinfacht.
Marcella Kullmann, Account Manager, Amazon Web Services
16:30 Working Backwards: Wie Amazon Produkte entwickelt; gemeinsam die Ideen für die Online-Challenge entwickeln, verfeinern und validieren!
Lars Schmitz, Digital Innovation Lead, Amazon Web Services
18:30 Team-Building & Kick-Off

Ergebnis am Ende des Tages: Projekt-Beschreibung, Plan für erreichtes Ergebnis, Team-Mitglieder
10.6. – 16.6., jeweils ab 17:00
Tägliche kurze Online-Sessions mit Inputs und Anleitungen für das Erstellen der eigenen Alexa-Skills

MI, 10.6.: Einführung in das Entwerfen von Alexa-Skills: vom Prototyping bis zum Publishing. Inklusive Live-Demo [Entry-Level]
Florian Hollandt, Solution Architect, Amazon
DO, 11.6.: Vertiefendes Hands-On mit Voiceflow: Alexa-Skills direkt im Browser erstellen und testen – ohne eine Zeile Code! [Entry-Level]
Andreas Jakl, Lecturer Digital Healthcare, FH St. Pölten
Hintergrunds-Wissen: Strukturen und Prozesse im Gesundheitswesen.
Mariella Seel, Public Health Nerd & Researcher
FR, 12.6.: Hintergründe – Sprachinteraktion richtig gestalten: wie redet man mit einer Maschine? Wie kann Alexa helfen? Wie kann man die Interaktionen mit Voiceflow umsetzen? [Entry-Level]
Andreas Jakl, Lecturer Digital Healthcare, FH St. Pölten
SA, 13.6.: Speichern von Informationen – Skills personalisieren und die Nutzer*innen wiedererkennen [Mid-Level]
Andreas Jakl, Lecturer Digital Healthcare, FH St. Pölten
MO, 15.6.:  Erinnerungen, Web Services, Bildschirm und Voiceflow vs Amazon ASK [Mid-Level]
Andreas Jakl, Lecturer Digital Healthcare, FH St. Pölten
DI, 16.6.: Die letzten Optimierungen. Was ist nötig, um den Skill zu veröffentlichen? Interaktive Frage/Antwort-Session. Mit Amazon-Tools (ASK) Dialogbäume definieren und auf Anfragen reagieren. [Erster Teil: All / Zweiter Teil: Pro-Level (Optional)]

Regelmäßige Checkpoints und Feedback der Mentor*innen
17.6. – 18.6. Finalisieren der Skills, Einreichung für die Jury
Bei der Einreichung in einem kurzen Video erklären: Problemstellung, Lösung, Impact, Go-to-Market-Plan (welche Ressourcen dafür nötig sind), was während der Online-Challenge erreicht wurde
4 Evaluierungs-Kriterien: Impact, Umsetzungswahrscheinlichkeit, Prototyp, Video Pitch
Jetzt bereits vorbereiten!
Herzlichen Dank an alle Mentoren und Partner! Wenn auch du die Challenge unterstützen willst, melde dich bei uns! Egal ob du als Mentor die Teams unterstützen willst und ihnen dabei helfen willst, ihre Idee in die richtigen Bahnen zu lenken. Oder ob du als Organisations-Partner aktuelle Herausforderungen als Challenge ausschreiben willst. Wir haben ein offenes Ohr und würden gerne mit dir darüber sprechen!