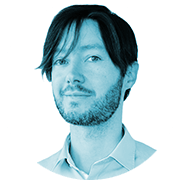 Research Focus: Flow cytometry and GMP-compliance work as a supportive interface between research and therapy.
René Geyeregger is the team lead of the FACS Core Unit Team at St. Anna Kinderkrebsforschung Children's Cancer Research Institute (CCRI) . The "Laboratory for Clinical Cell Biology and FACS Core Unit" – was established in 1989 by Assoc. Prof. Gerhard Fritsch and today is headed by Assoc. Prof. René Geyeregger. After one year of work, the team managed to isolate blood cells from a mobilised patient for the first microscopical observation. Within the following years, the team optimised the flow cytometric measurements and established routine tools to provide information to clinicians about stem cells as well as all other blood leukocytes.
His group aims at developing new tests and methods for routine laboratory or clinical applications. Presently, our research interests are focused on the extension of virus-specific T-cell products against Epstein-Barr-Virus (EBV) and Polyomavirus (BKV). More detailed information on the process of engraftment and immune reconstitution (IR) of patients after HSCT will also help to better identify patients at risk for transplant related side effects. For this reason, we are continuously expanding our 10 color flow cytometric assays to >14 colors in order to additionally measure different subtypes of CD34+ hematopoietic stem- and progenitor cells, T-cells, B-cells, NK-cells, monocytes and dendritic cells.
Homepage: Personal Profile | Facs Core Unit